Welcome to the Foo Fighters Wiki
Welcome to the Foo Fighters Wiki, a reliable site all about the alternative rock band known as the Foo Fighters
Featured Article
The Foo Fighters is an American alternative rock band, originally formed in 1994 by Nirvana drummer Dave Grohl as a one-man project following the dissolution of his previous band. The band got its name from the UFOs and various aerial phenomena that were reported by Allied aircraft pilots in World War II, which were known collectively as foo fighters.
Prior to the release of the Foo Fighters' 1995 debut album
Foo Fighters
, which featured Grohl as the only official member, Grohl drafted complete the lineup. The band began with performances in Portland, Oregon before gaining popularity. Goldsmith left during the recording of the group's second album,
The Color and the Shape
(1997), and Smear's departure followed soon afterward. They were replaced by Taylor Hawkins and Franz Stahl, respecitvely, although Stahl left before the recording of the group's third album,
There is Nothing Left to Lose
(1999).
Featured Media
News
Loading RSS data...
Blogs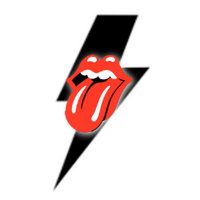 What's your favorite Foo Fighters Song?
Who do you think is the better drummer?
Who's your favorite guitarist?
Social Media
Ad blocker interference detected!
Wikia is a free-to-use site that makes money from advertising. We have a modified experience for viewers using ad blockers

Wikia is not accessible if you've made further modifications. Remove the custom ad blocker rule(s) and the page will load as expected.